Royal Kašperk Castle
Kašperk Castle is a medieval castle placed in National Park Šumava (southwestern Bohemia). It is said to be the most highly located royal castle in Bohemia. Its elevation is 886 metres. Kašperk Castle was founded in 1356 by Holy Roman Emperor and King of Bohemia Charles IV to protect Czech borders.
The tour in the Kašperk castle in October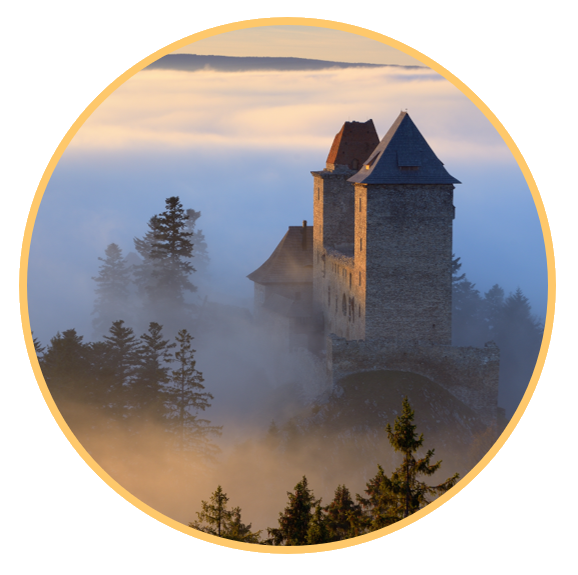 The Kašperk castle is open in October from Tuesday to Sunday in the time 10.00 – 16. 30 hours. We have prepared tours in specific times:
On Sundays
The tour with english speaking guide at 11.00 o'clock.
Tuesday – Friday
Only the tour Life at the castle in the times 10.30; 12.00; 13.30; 15.00
The tour is in czech language with english or german text.
Saturday – Sunday
According to the weather alternating tours Life at the castle a The Kašperk castle construction in the times 10.30; 11.15; 12.00; 12.45; 13.30; 14.15; 15.00; 15.45
The tour's are in czech language with english or german text.
You could be interested in